17 novembre 2010
3
17
/

11
/

novembre
/

2010
10:30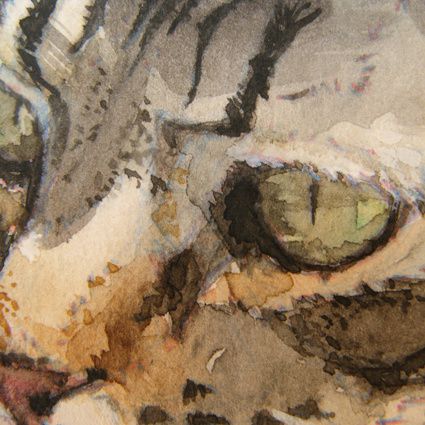 Une commande! Un portrait d'un chat un peu... particulier.
An order! A portrait of a cat ... a little bit particular.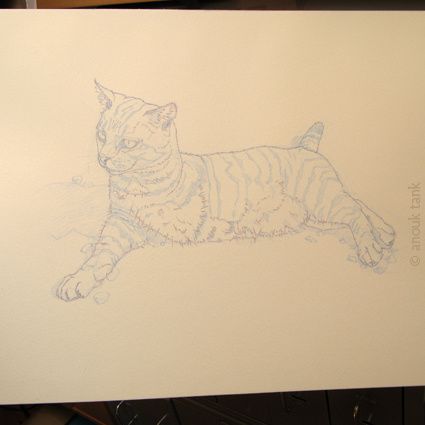 Vous ne voyez pas?... il manque quelque chose, non?
Don't you see? ... something's missing, isn'it?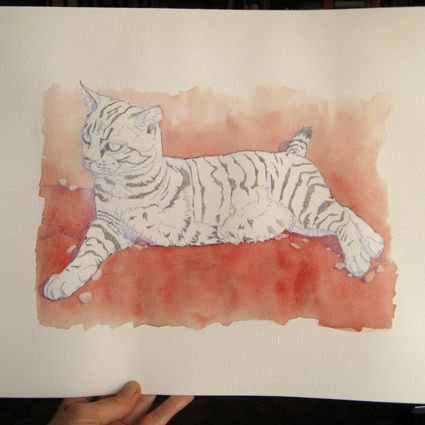 Ben oui. Il manque une patte.
Suite à un accident : probablement il a été pris dans un piège, puis relâché.
Mais malheureusement trop tard pour que sa patte puisse être sauvée.
Yeah. A leg is missing.
Following an accident : probably caught in a trap and then released.
But unfortunately too late for his leg to be saved.