11 août 2011
4
11
/

08
/

août
/

2011
07:40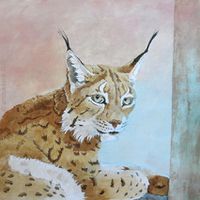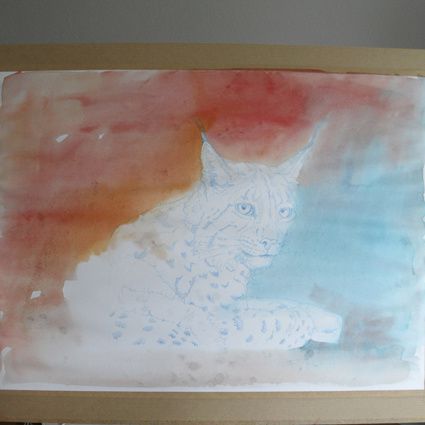 Mais après le crayonné, le papier aquarelle s'est très mal comporté quand il a été mouillé :
des taches sombres un peu partout, bien moches.
Je sais, la plupart d'entre vous ne les voyez pas, et vous êtes bien chanceux.
Mais moi, si. Pas contente.
But after the drawing was made with pencil, watercolor paper behaved very badly when it was wet :
dark spots everywhere, so ugly.
I know, most of you won't see them, lucky people.
But I did... Not happy.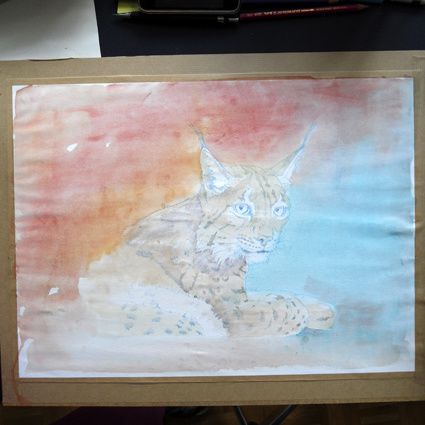 J'ai donc décidé de courir rageusement à la salle de bain, et d'ôter la peinture sous la douche!
Seule une partie de l'aquarelle est restée. Puis, j'ai rajouté les couleurs de fond de la bête.
Thus, I decided to go run angerly the bathroom and start removing the painting with the shower!
Only part of the watercolor remains. Then, I added a few color on the beast.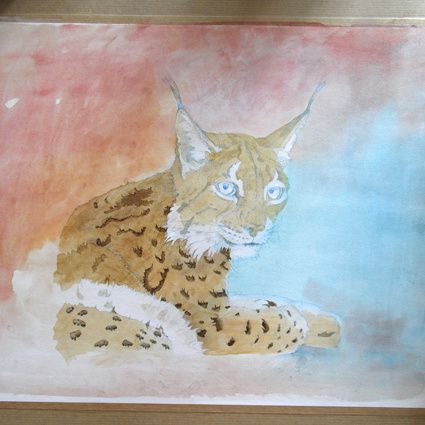 Puis j'ai séché tout ça (au sèche-cheveux, très capillaire comme processus),
et suis passée à... la peinture à l'huile.
(Enfin, d'abord à l'acrylique, mais j'ai vite laissé tomber.)
Et toc.
La suite et fin demain.
Then, I dried all that (with the hairdryer, a capillary process),
and I switched to... oil painting.
(Well, first to acrylic painting, but I stopped rather quickly).
Here it is.
Final step tomorrow.